Technifex XR reached another milestone by hosting a week-long simulation training session for some of America's finest military personnel utilizing our Joint Terminal Attack Controller (JTAC) 4D VR system. Technifex XR's JTAC-VR training environment provided military trainers and their students a unique training experience that combined an array of audio, visual and physical effects that gave trainees the feeling of being in an actual war zone environment. The VR trainer allowed for multiple repetitions and critical debriefs on trainee performance and techniques, fine tuning their skills prior to deployment.
"It was great to be a part of this week's training and seeing the system come together with the trainers and active-duty personnel. There is not a system like this in the world and receiving the positive feedback from the trainers and trainees confirms Technifex XR's relevance and ability to provide state-of-the-art cognitive and immersive systems. We will continue to build upon these training systems and include additional haptics, biometrics and AI," commented Ian Mac Vittie, Technifex XR EVP.
"Our JTAC training system is the first of several immersive experiences Technifex XR plans to introduce this calendar year. With our nearly four decades of experience engineering and building highly interactive and immersive entertainment experiences, the development of immersive training experiences is a natural extension of our core expertise", stated Monty Lunde, CEO of Technifex XR.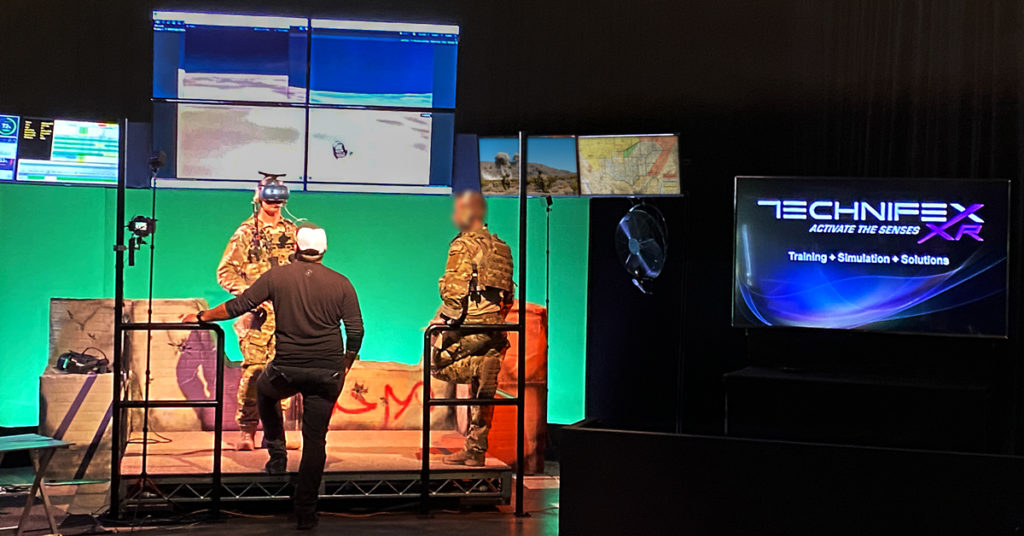 Contact Ian Mac Vittie, Technifex XR Executive Vice President, for more information. ian@technifex.com